Most of the images on the Views of the Earth website are designed for and rendered at sizes of 8-40 Megapixel - image sizes comparable to those produced by current high-end digital cameras and suited for prints up to moderate poster size. With the necessary data the techniques used to generate these views are also suited for generating much larger and more detailed images.
To demonstrate the possibilities rendered a very detailed view of western North America into an image sized 96000×54000 = 5 Gigapixel. A reduced size version of this image can be seen below: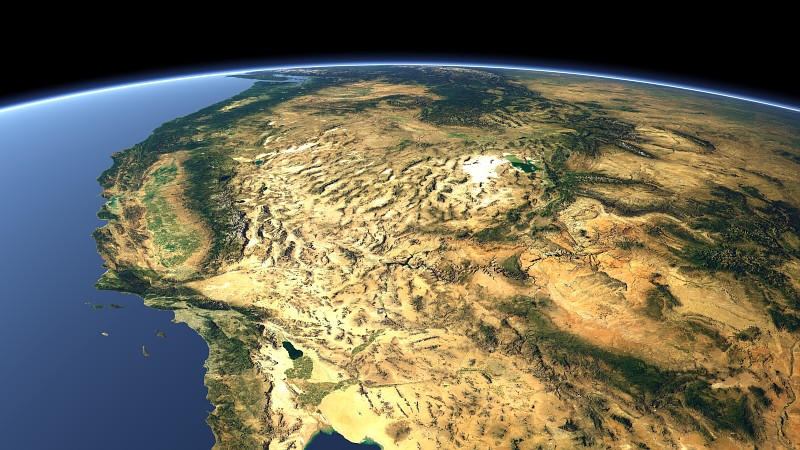 By clicking on the above image you can zoom into the image and view parts of it in larger size. Parts of the image can be seen in full resolution but due to limited web server resources this is restricted to some selected regions.
Feel lost in so many pixels? I have prepared a list of detail views from the image showing well known sites.
This image has been rendered in 100 tiles starting in May 2006. Calculation was completed on 21 October 2006 and to my knowledge this is the most detailed image generated using 3d rendering techniques until now. To learn more about the background and technical aspects of rendering this image see the technical background information i wrote.