Images of the Current Polar Sea Ice Coverage
Here you can find up-to-date images of the sea ice coverage in northern and southern polar oceans using the Views of the Earth visualization techniques.
These image use data from the AMSR2 sea ice concentration data from the University of Bremen. Further data sources can be found on the Views of the Earth credits page. Sea ice areas listed below are rough estimates and might significantly differ from values elsewhere.
Arctic Sea Ice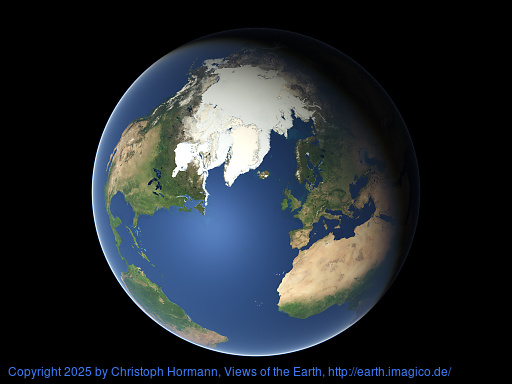 Antarctic Sea Ice
Please note the lighting on the images here has been adjusted for good visibility of the sea ice coverage. It does not represent the lighting at the time the sea ice data represents.